A red letter day: Boeing Sheffield officially opens
25 October 2018

The flags of three great global brands fluttered in the breeze today as the Secretary of State for Business, Greg Clark, officially opened Boeing's first production facility in Europe on what was once the runway of Sheffield city airport.

With the flags of Boeing, Made in Sheffield and the Union Jack flying high above the new 6,200-square-metre facility, Mr Clark said this was truly a 'red letter day for Sheffield, the city region and the country' opening new opportunities for young people to become the engineers of the future.

"There is no better place on the planet than Sheffield to become an engineer, and no better company on the planet to work as an engineer," he said. "Boeing choosing Sheffield as its first European home is testament to the region's capabilities, talent pool and strong manufacturing supply chains which are vital to job creation and creating value for local economies."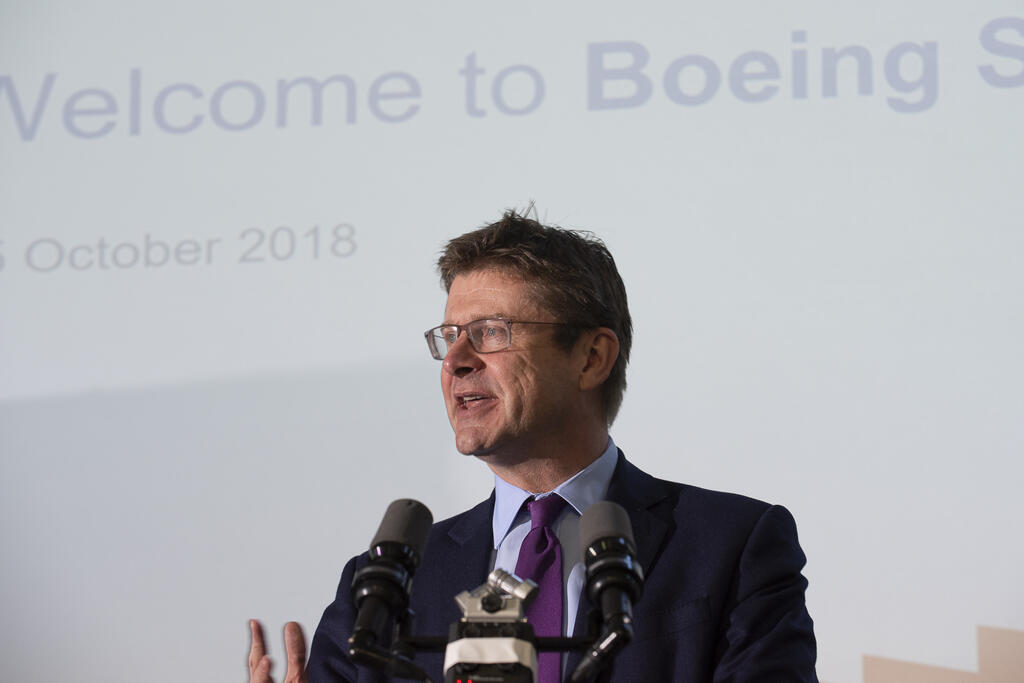 Jenette Ramos, Senior Vice President of Manufacturing, Supply Chain & Operations for Boeing, who led the high-level delegation flown in for the day, said that the £40 million investment Boeing had made was more about people than buildings.
She welcomed the 25 young apprentices in the audience to the Boeing community and presented a short film that highlighted their role in the new facility which will manufacture more than 100 different high-tech actuation components for the 737 and 767 wing trailing edge.
Roisin Chapman-Allison, 17, from Sheffield, comes from a family of engineers and is a second year AMRC machining apprentice. Speaking at the opening of Boeing Sheffield, she said: "I never thought that when I left school at 16 that I would be operating a £500k machine for Boeing. It makes me feel really proud and you feel like you have done something to help create it, as we are the future."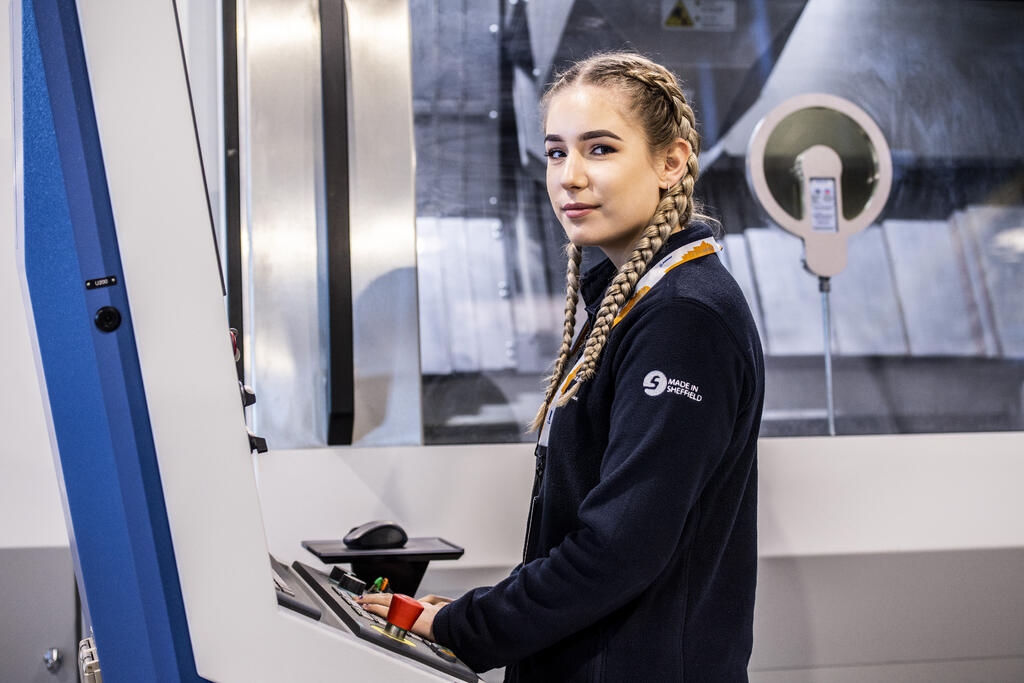 "We appreciate all the community support for Boeing's new advanced manufacturing factory in the UK. This is a fabulous example of how we are engaging global talent to provide greater value to our customers," Jenette added.
"In Boeing Sheffield, we are building on longstanding relationships and the region's manufacturing expertise to enhance our production system and continue to connect, protect, explore and inspire aerospace innovation."
But none of this would have happened, Jenette added, without the vision and inspired leadership of two men: Adrian Allen and Keith Ridgway, founders of the University of Sheffield Advanced Manufacturing Research Centre. "They had the vision, we are just the people who are operationalising the vision," she said.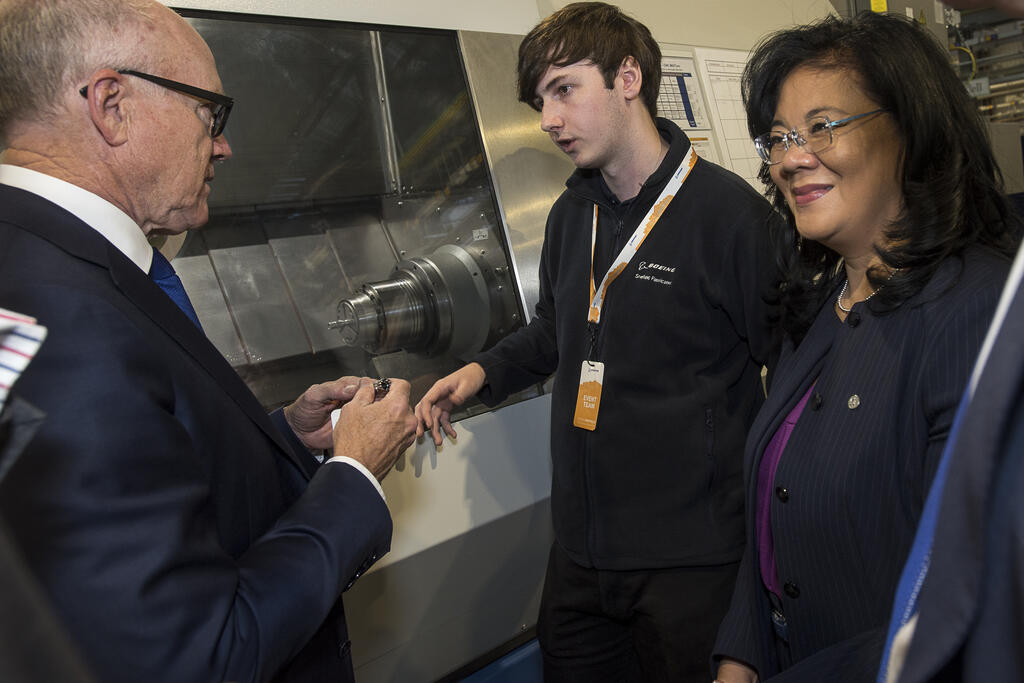 After the speeches AMRC Executive Director and founder, Adrian Allen, said: "This has been a dream day for all of us. Twenty-years ago we went knocking on the doors of Boeing in St Louis believing that if we kissed enough frogs one day we would find a prince. Boeing is that prince.
"They have been with us from the beginning; a constant source of support, inspiration and challenge. The one thing you learn working with Boeing is that they think big, so they were able to buy into our vision from the very start. It's been great to open this facility and see so many young people from across the region who will be playing a vital role in the manufacture of Boeing airplanes. But this, I believe, is just the beginning. There is much, much more to come."
His friend and co-founder Executive Dean, Keith Ridgway, said: "Jenette is right; our success is all down to our people and the relationships between our partners. The University of Sheffield had faith in us from the very start, when we were just a handful of people with a fanciful dream. And Boeing had faith in us because they connected with our passion and commitment to engineering and manufacturing excellence. If we retain that passion and keep to the vision, the sky is the limit."
Dan Jarvis, Mayor of the Sheffield City Region, echoed this theme, reminding his audience that only a week earlier he had been with another government minister opening three new University of Sheffield research and innovation facilities just a few hundred metres from the new Boeing production plant, and that next month he will be opening the new McLaren plant across Sheffield Parkway. "Make no mistake, there is no doubt something very special that his happening here in the Sheffield City Region. What's emerging is a compelling story and for the first time in a generation were witnessing very significant advances in the manufacturing story, adding new chapters to this great city's reputation for innovation, research and for making.
"We are now and have been for generations a region embedded in the fabric of the world, bridges, skyscrapers, cars, ships, medical instruments and now on the wings of Boeing's planes.
"Boeing's choice of location is a strong sign of confidence in our advanced engineering excellence, confidence in our workforce and strong manufacturing heritage, and confidence in the cutting-edge collaborations between university and business that enable us to lead the world.
"Boeing Sheffield will also be a key part of our region's 'Global Innovation Corridor', creating a connected set of research and business interactions based on the advanced manufacturing and engineering strengths we have here in the region, and linking people, places and ideas. The opportunities for our communities, for businesses, for researchers and for the workforce of the future are limitless.
"This opening of this new facility is hugely significant for South Yorkshire, the wider Northern Powerhouse, and indeed for the UK."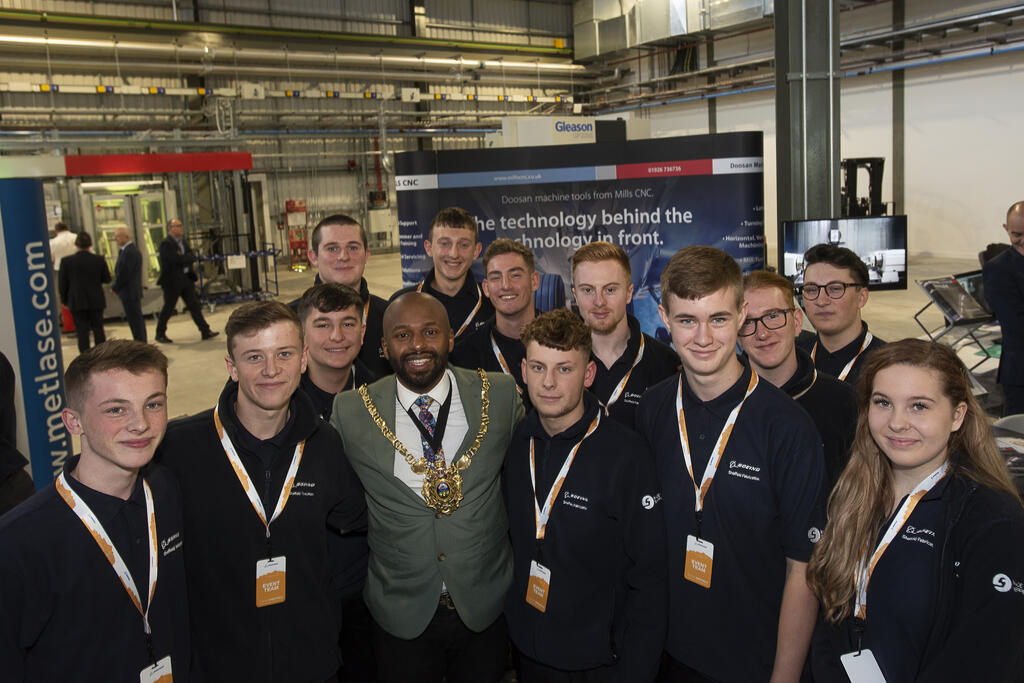 The opening also celebrated the UK-based suppliers who have partnered with Boeing on this significant expansion in the UK. Amongst the suppliers, Aeromet International Ltd, a Worcester-based supplier of advanced aluminium and magnesium cast parts will provide Boeing Sheffield with high-strength, complex and multi-core aluminium cast parts.
In addition, Sheffield based Maher Ltd, a first-time partner with Boeing, will supply bespoke steel bar and pre-machined components made of UK-sourced steel from Liberty Speciality Steels, located three miles from the new Boeing factory.
Also recognised was MetLase Ltd, a first-time supplier to Boeing, which is based at the Advanced Manufacturing Park in Rotherham and which is Boeing Sheffield's tooling and fixturing partner. Mettis Aerospace Ltd, a designer and manufacturer of precision forged and machined components from Redditch, will supply Boeing Sheffield with steel alloy precision-forged components. The other partners are AMRC Training Centre, D5 Architects, JF Finnegan, Mills CNC, Mitutoyo, Mott MacDonald, Nikken, Starrag and WFL.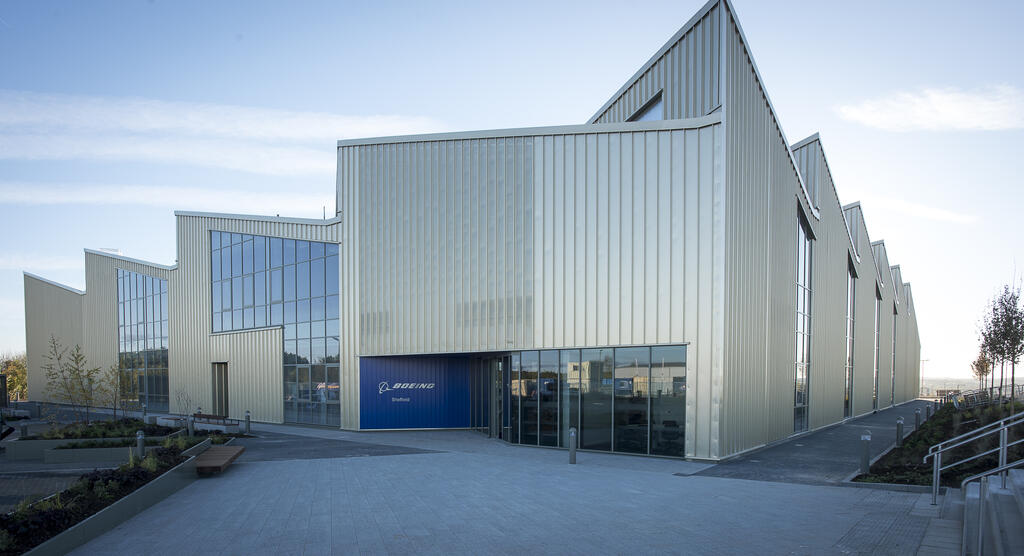 Cllr Julie Dore, Leader of Sheffield City Council said: "The Advanced Manufacturing Research Centre is a world class facility at the heart of our region's economy. It has seen fantastic success and we are delighted to be home to Boeing's first European facility. Boeing Sheffield will manufacture more than 100 different components for its 737 and 767 aircraft here.
"Boeing Sheffield adds to some of the globally leading names that are part of the AMRC and we have worked in partnership with Rotherham Council and the University of Sheffield for many years to develop our region's Advanced Manufacturing Innovation District. We are committed to strengthening these partnerships moving forward to ensure we do what needs to be done to deliver on a scale where advanced manufacturing creates the high skill high wage manufacturing jobs in the numbers that will provide a strong base for our economy.
"One of our top priorities is to provide the opportunities for young people in Sheffield. That's why it is so welcome not only to see such globally renowned brand like Boeing here, but their commitment to local apprentices who will make up much of the workforce and the opportunities they are offering for our young people to work for global engineering giants."
Boeing established a presence in South Yorkshire in 2001 when the company co-founded the Advanced Manufacturing Research Centre (AMRC) with the University of Sheffield in Rotherham. Boeing Sheffield is a direct result of this longstanding and successful relationship with the AMRC and its world-class research and development. The company has initiated a major new research programme with the AMRC to develop new manufacturing techniques that can be applied to the new Boeing Sheffield facility.