The Airlander Hybrid Air Vehicle
26 September 2017 - 26 September 2017

Presented by Andrew Barber
Airworthiness Engineer and Flight Test Engineer, Hybrid Air Vehicles Ltd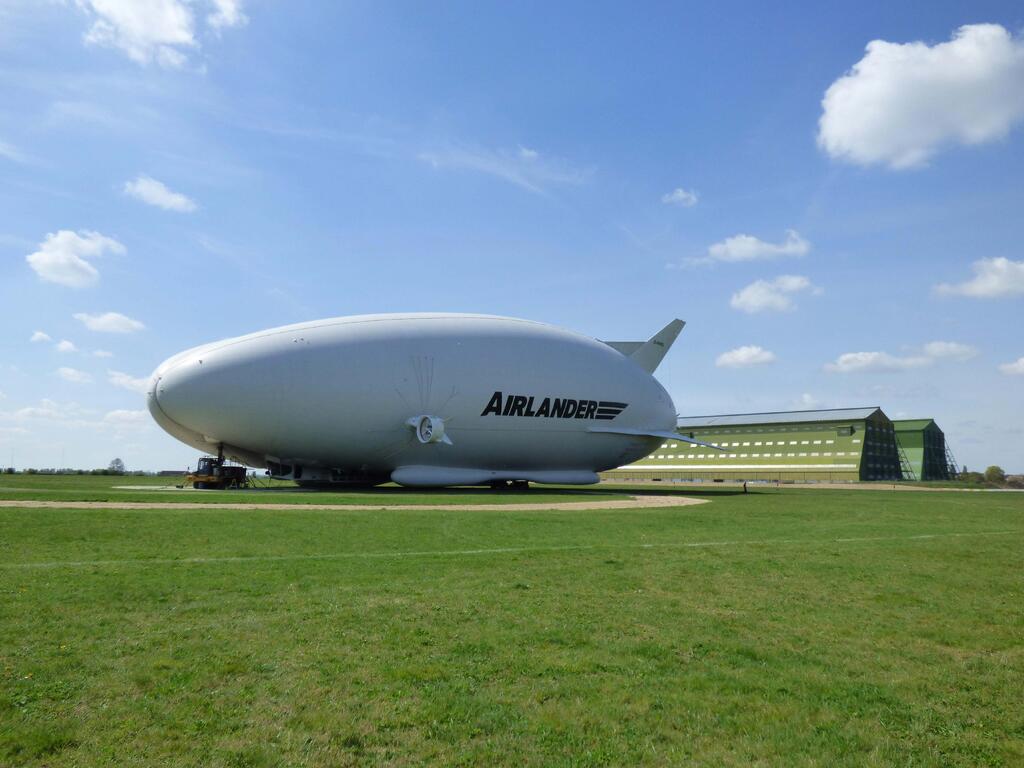 Andrew will cover some basic airship history and technology, adding details about the particular technologies of the hybrid air vehicle designs. Andrew will briefly mention some commercial background and conclude with videos and photographs
of testing.

About the speaker:
Born in Yorkshire in 1965, Andrew grew up as an aviation obsessive: air cadets, trial lessons, Airfix kits, gliding and even reggie spotting. Rejected by the Royal Air Force but accepted by Rolls Royce Derby, he did an Aero / Astro degree at Southampton.

After a couple of years back at Rolls-Royce as a development engineer on the RB211, Andrew went to Lotus and spent twelve years in the car industry. In 2004, Andrew found himself back in the aviation business as engineering manager for a small aircraft furniture company in Thame.
In the years since, Andrew has worked for six different aircraft interiors companies and as the been Head of Airworthiness for a light aircraft manufacturing start-up in Lincolnshire. On 19th October 2015 Andrew joined Hybrid Air Vehicles Ltd as an airworthiness engineer.
Event
Booking fee: Free to RAeS members, Branch Friends and Students. £1 for all others.
Please register to attend by clicking this link.
Contact for lecture details: craig.atkins@amrc.co.uk
Event Address:
The Diamond University of Sheffield 32 Leavygreave Road Sheffield United Kingdom S3 7RD
Event Organiser:
Royal Aeronautical Society